"I'm on a diet. In 14 days I lost two weeks."

-a chalkboard quote at Magog restaurant Les Péchés de Pinocchio


I headed to Magog, Quebec to check out the local culinary scene before the annual Harvest Festival in the Eastern Townships (the weekends of September 3-5, and 10-11, 2011). What I found was fine dining with a truly local bent, and lovers of the Quebecois, not the French, "joie de vivre". You can download the radio report I did and the interview with Chef Daniel Charbonneau of the fantastic restaurant Les Péchés de Pinocchio. Paired with l'Orpailleur winery, the restaurant is one of the 13 local restaurants teaming up for a few weekends of fine dining table d'hote menus featuring fois gras, maple-smoked trout, and addictive dessert wines.
Download the radio piece/interview here.
Other quotes on the chalkboard supporting gluttony: "Whether you die fat or thin, the difference is for the pallbearers," and "Why drink water in a nice restaurant when it forms naturally in the mouth?" That's the kind of place this is. Cheeky, sinful, and delicious. The sins have nothing to do with lies or an ever-extending nose. There are lots of other great restaurants involved with the festival, and I encourage anyone with a vehicle to check them out, and at least check out the fete des vendanges fair in downtown Magog, where $13.50 gets you access to 12 samples of local artisanal food and drink, plus a take-home tasting glass.
And here are some more pictures of the restaurant, the food, the wine, and the scenery in Magog: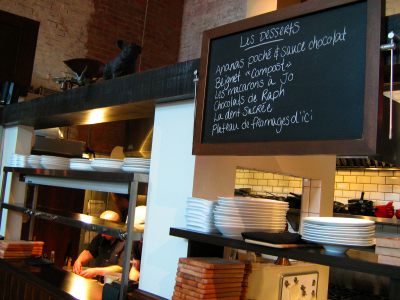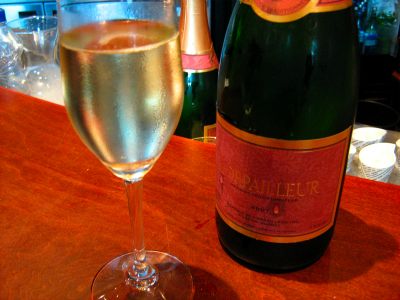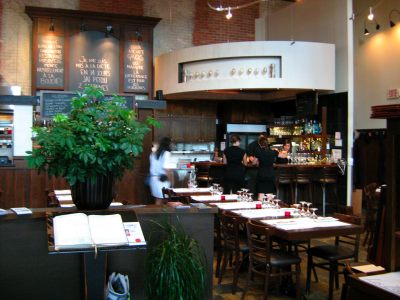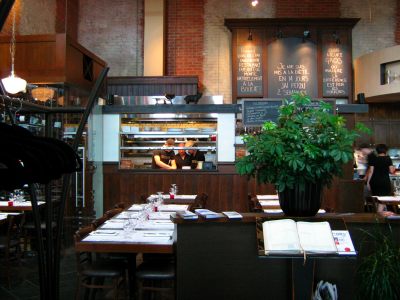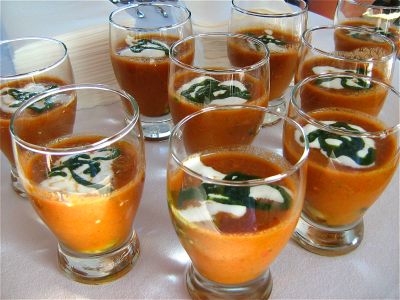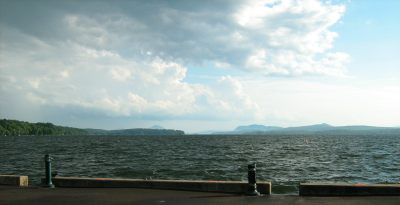 La Fete des Vendanges in the Cantons-de-l'Est, September 3-5, 10-11, Magog, QC
Restaurant Les Péchés de Pinocchio – fois gras with crispy duck cracklings with maple-balsamic-toasted croutons
Cafe Massawippi – yogurt panna cotta with smoked maple trout, diced apple, and cider foam
Vignoble du Marathonien – 2009 late harvest dessert wine