For all inquiries regarding collaborations, sponsorships, commissioned work or advertising, email me at watson.amie @ gmail.com. I live in Montreal, but I like a little adventure. Here's
my CV
and here's some of my past work.

EnRoute (Air Canada):
"Boston Cocktails: Seven Reasons to Go This Weekend" (Oct. 2014)
"The Edge of Glory" (July, 2012) – Rockclimbing in Flatrock, Newfoundland
"The Many Sides of Lima" (Sept. 2011) – Eat your way through Lima, Peru
Afar.com: Special contributor on Lima, Peru, Ottawa, Calgary, Bear Moutain and Brentwood Bay

The National Post: 

Fruitcake Redeemed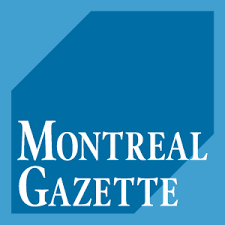 Montreal Gazette: Poutine for the Rest of Canada (March, 2012)
Urban Expressions:
My Montreal: Chef Normand Laprise of Toqué!
My Montreal: Emma Cardarelli of Nora Gray

Fine Dining Lovers: Everything from cooking classes in Malaysia to making sous vide caramel at the Modernist Cuisine Test Kitchen
Alive Magazine:
Interactive Cooking with Kids: Healthy recipes and safety tips
Sprouting Out All Over: Recipes and a how-to on sprouting grains and legumes
Maisonneuve Magazine: Sleep Together and Have Sons: Celebrating Chinese New Year with Sex and Dumplings
MidnightPoutine.ca
Montreal's Best Terrasses and a whole slew of other "best of" posts
For more more clips of my non-food-related audio, video, writing and multimedia work, check out amiewatsonjournalist.com. And for videos of what I used to do with a masters in classical percussionist, check out my Youtube channel.