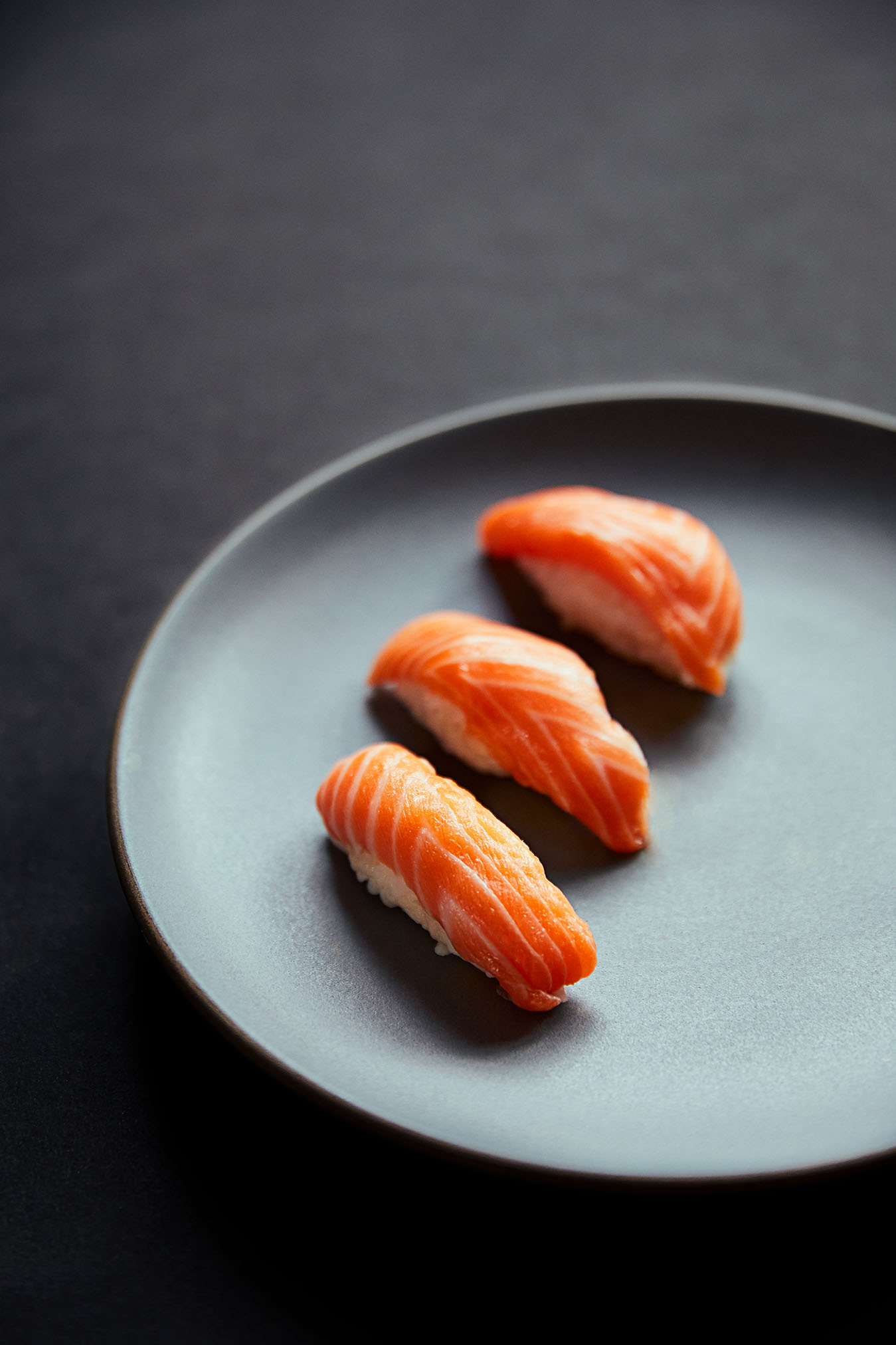 Yes, I ate that. I even made that. And so can you – make that and eat that, I mean – at the sushi-making workshop I'm giving this Saturday night.
I don't give these frequently anymore, so it's a great chance to eat some better-than-most-restaurants sushi (at least in Montreal). I say that because I use no farmed Atlantic salmon (which is generally doused in antibiotics and is sometimes even dyed) or other unsustainable fish. The fish above is not dyed. It's just photographed beautifully by food photographer Sylvie Li.
I bought the King salmon whole, filleted it, skinned it and sliced it myself. And that first mouthful was buttery heaven.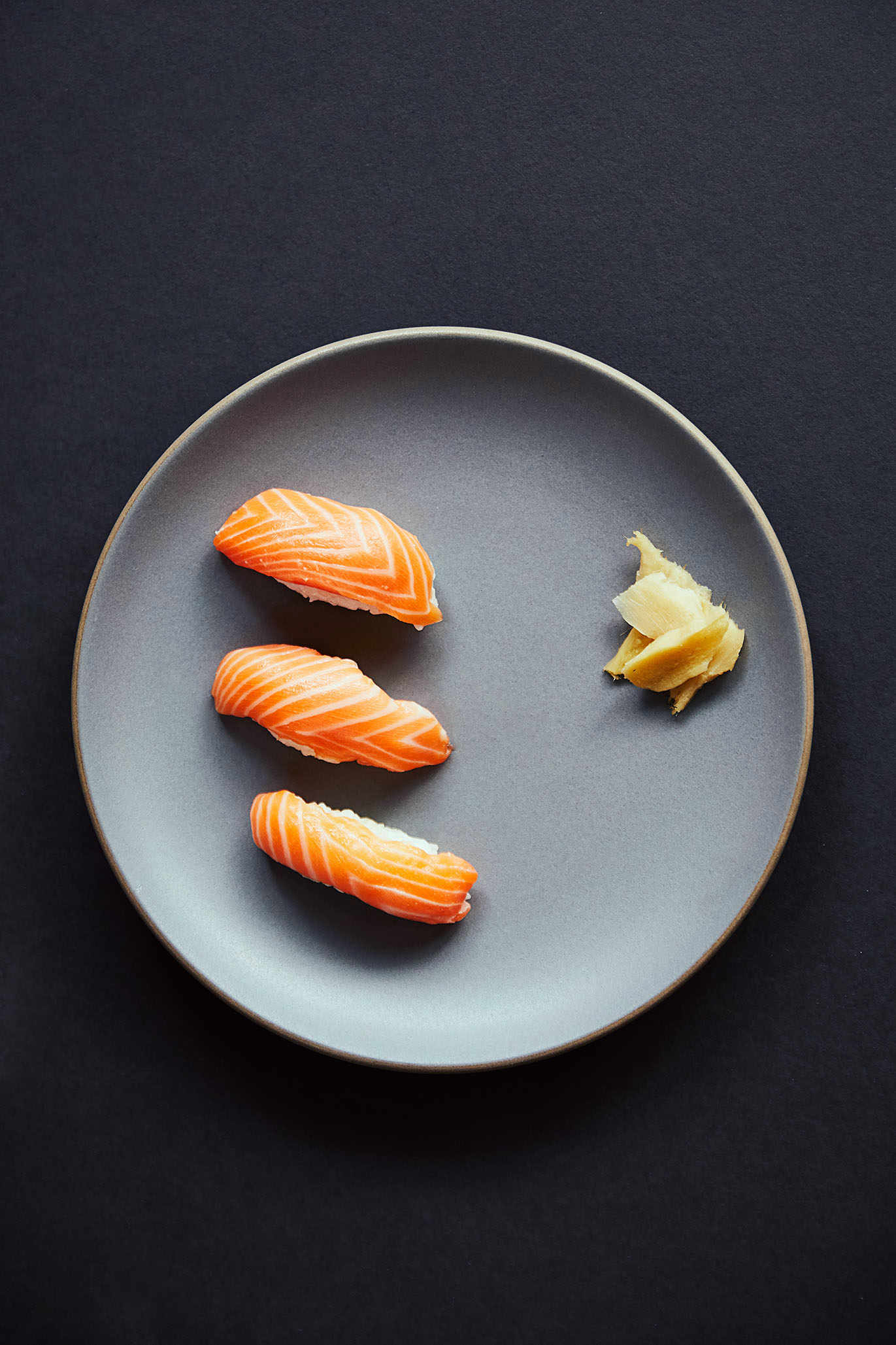 If you want to learn more about Pacific vs. Atlantic and wild vs. farmed salmon and eat real crab California rolls, learn to slice sashimi and properly shape nigiri, make perfect sushi rice, drink quality saké and slice delicious maki, come to the sushi-making class.
Here's the menu and the info:
Appetizer:
Edamame
Main course: 
Sustainable tuna and sustainable King salmon nigiri and sashimi
Quebec Nordic shrimp maki
California rolls (with real Quebec crab – no fake crab) with toasted sesame seeds
Avocado-cucumber rolls
King salmon handrolls
Plus any variation you can think of using these ingredients!
Accompaniments:
Homemade pickled ginger
All-natural wasabi (no artificial colours of flavours)
Gluten free soy sauce
Junmai Dai Gingo saké
Dessert: 
Sweet oranges and Soju
Price: $80 all-in
Includes: Recipes and instructions and a a glass of saké and soju
BYOB if you want to bring wine or beer in addition the saké and soju
Address: Southwest Montreal (you'll get the address upon your reservation)
Reservations: Email watson.amie@gmail.com
Remaining spots: