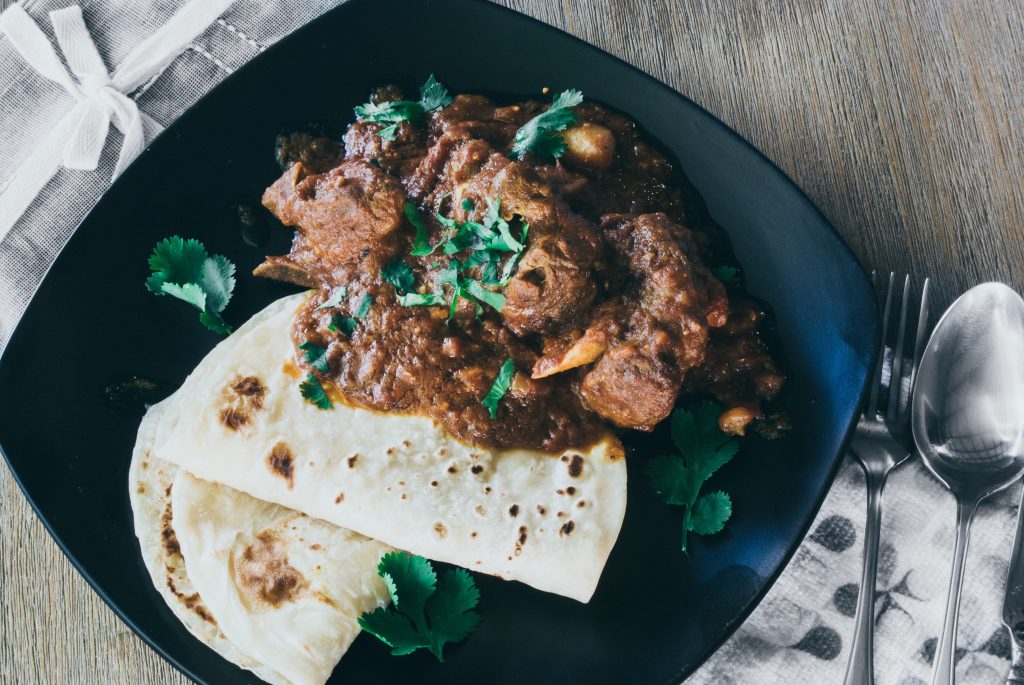 Alright, last kick at the can, I thought as I stared at the cubes of defrosted seal meat in front of me. I'd bought pounds of it at The Fish Depot in downtown St. John's over Christmas and brought this last pound of meat home with me in my luggage. Direct flight with good insulation.
After organ meat-y meatballs and tough ribs, I was ready for some slow-cooked deliciousness. And I figured a strong, hot, spicy sauce would mask the strong, iron-y flavour of the meat. I'd also read a tip that you should soak the meat in water to get out some of the blood before cooking, so these cubes had spent a little time in ice water in preparation for this moment.
Rogan Josh. My dad's favourite Indian beef or lamb stew. Too bad I didn't get to cook this one for him before I left St. John's for Montreal after Christmas (was it really too bad? He didn't much appreciate the meatballs – and nobody, myself included, appreciated the BBQ ribs). The slow-cooking of the seared cubes gave the seal a distinctly beef-like texture (finally!) and if I didn't know, I'd guess it was very tender beef or lamb. The trick is to make a good sauce and the rest is easy. (Note: the photo isn't mine; mine was boneless and served without chapatti – two sad things, I know, but all the better for gluten free me to eat and digest it easily.)
So I turned to Madhur Jaffrey, the queen of Indian cookbooks. The only change was that I left out to the garlic and onions (not FODMAP friendly) and replaced the yogurt with plain, unsweetened almond breeze (lactose intolerant). Oh right, and the seal.
Photo by Thabang Mokoena on Unsplash