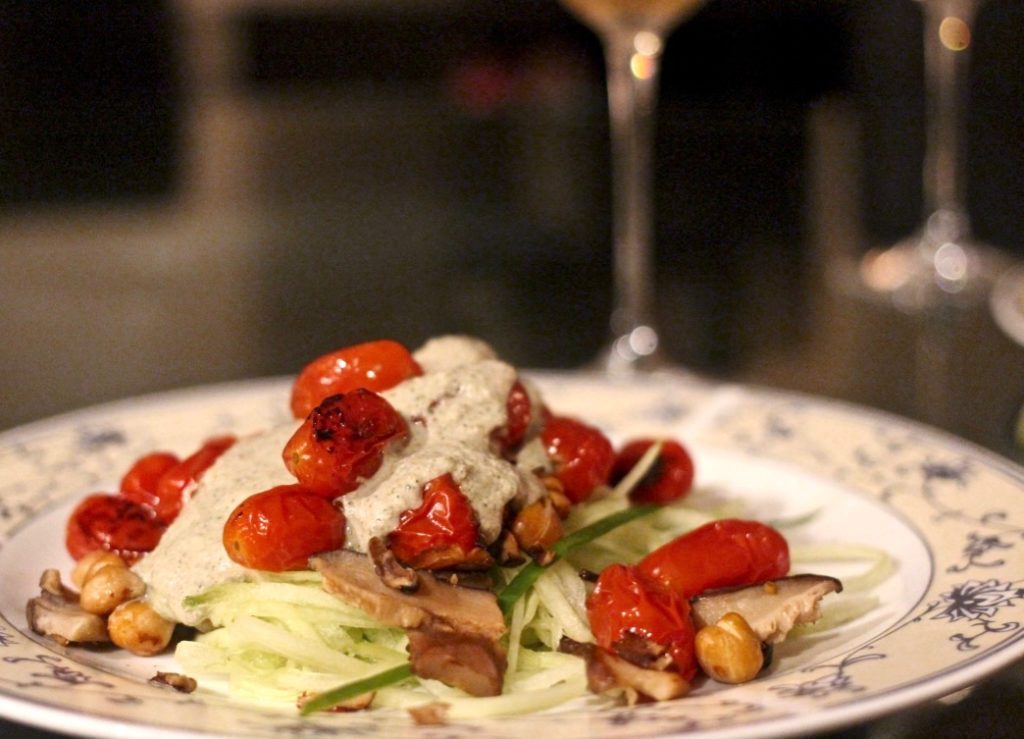 I love this dish because it combines a super light noodle made from cucumbers (the new zucchini?) with a rich and indulgent sauce that I'd normally find too heavy, then adds some roasted vegetables for a powerful umami kick that you just don't get with a fully raw pasta dish.
The inspiration came from a recipe on Rawmazing, a blog I used to read a lot when I was trying to eat more raw (my digestion didn't like it as much as my mind, but I loved the variety and artistry at those raw vegan Montreal meetups, may they rest in peace). Shout-out to Ildiko Brunner for organizing them. She was pretty amazing. Stepping into the former Crudessence loft with its alkalized water faucet, panoramic view of Montreal and long benches perfect for mingling was a monthly treat for a couple of years.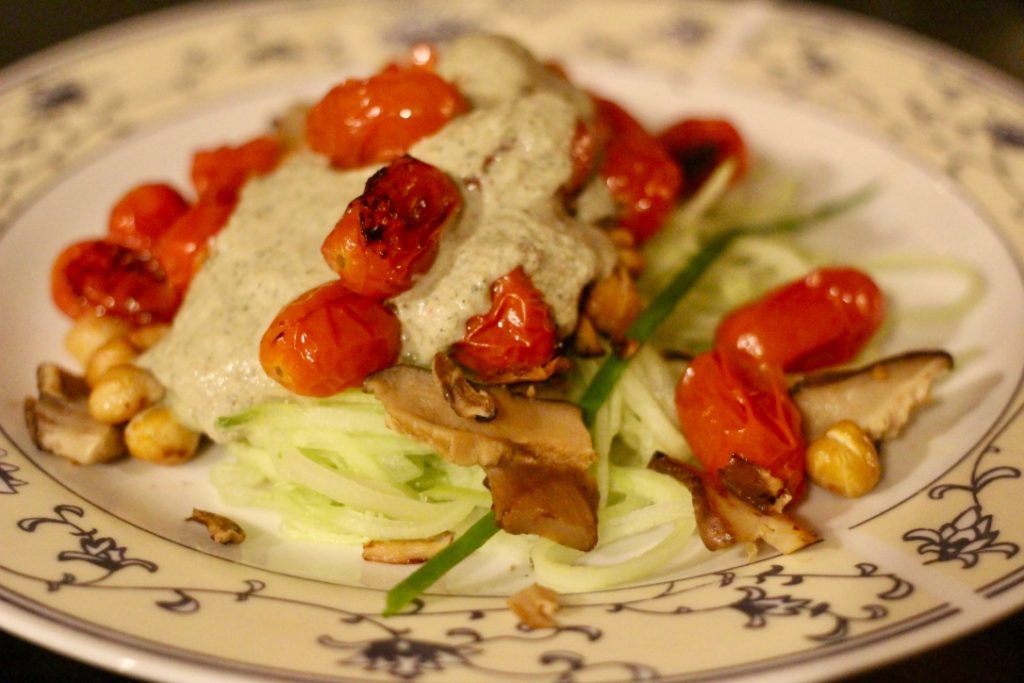 Back to the recipe. The only changes I made were using pecans instead of cashews, organic brown miso instead of red, verjus instead of plum vinegar and dried and resuscitated porcini mushrooms instead of the shimeji. I know, I know, fresh mushrooms would have been ten times better, but pasta is quick comfort food – especially this one that takes all of 20 minutes – and hunting down fresh shimejis in -20˚C Montreal early winter was not in my life goals.
So you can use pretty much any kind of nut (cashew, macadamia, blanched almonds or hazelnuts, pecans, walnuts) to make the sauce. You can use fresh or dried and soaked mushrooms that you then roast. You could even swap out the tarragon for another pungent green herb, but tarragon can be so sweet and aromatic, and in winter those are excellent attributes for comfort food. Because, if you're going to eat raw-ish in winter, yes, it can still be comforting.
Here's the link again to the Rawmazing recipe. Happy vegan roasting.