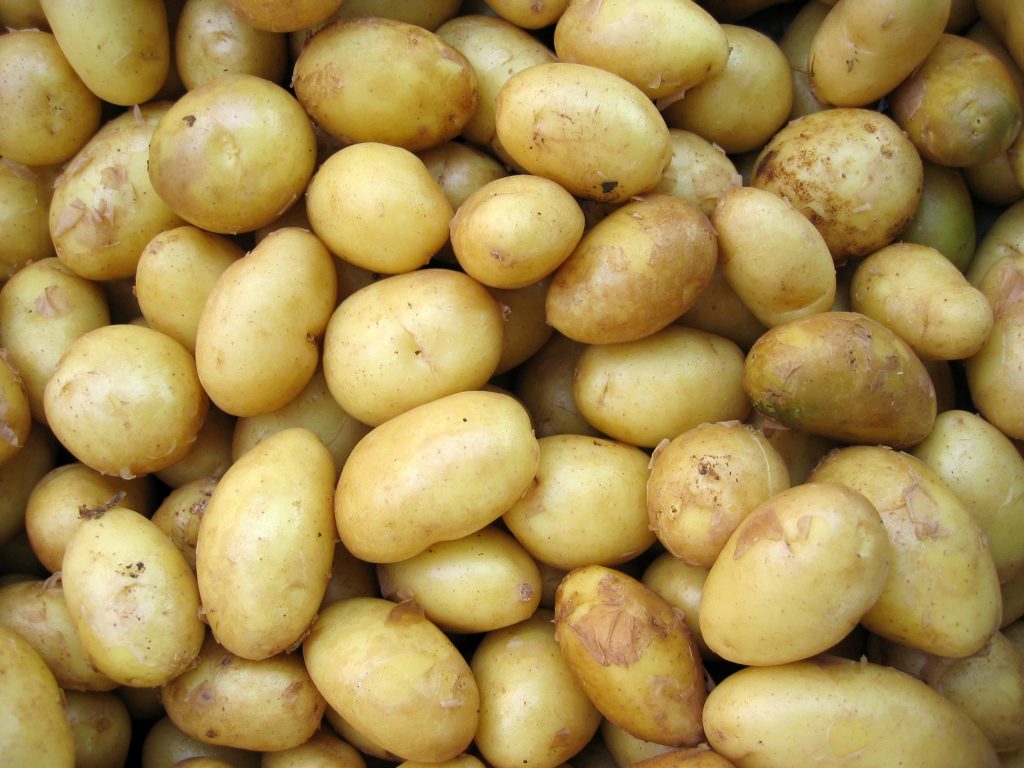 I hate mashed potatoes. There, I said it. They're full of everything I can't eat – butter and cream and milk. But even years ago when I was eating those things and my mother put the extra effort into mashing potatoes (once a year or less. Probably less), I thought it was a horrible dish – bland, mushy, starchy, blah.
But then I read Jeffrey Steingarten's The Man Who Ate Everything
and learned the art of not letting the starch take over the dish by using a food mill so you don't over-mash and incorporating the other ingredients gently. He writes that you should boil whole, unpeeled potatoes instead of chopped ones that lose their starch and get gummy. And finally I decided to try again. I made these with almond milk and earth balance soy-free margarine, and boy they were good – creamy but not too rich, and with more sweetness and salt than starch and fat.
You couldn't taste the almond and you couldn't taste the not cream. And the mashing was easy since I grated them. Steingaarten wouldn't approve, since they're not mashed potatoes this way, but they're light and fluffy and there's added texture from the potato strands, turning mashed potatoes into delicate grown-up food instead of bludgeoned baby food purée.
Now you too can make perfect mashed potatoes.
Photo by Hai Nguyen on Unsplash