If you think Crudessence is gone, you're almost right.
The living foods restaurants were sold and are being revamped and rebranded. But the cooking school is basically still alive – just under a new name – with "the same team of instructors and the same classes on organic, plant-based and living foods," says Académie Végétale founder Laura Belfadla in the recent press release.
With about 20 classes to choose from (e.g. kombucha and other fermentations, sprouts, stress management with food, detox, gluten-free grains), there's quite a selection for anyone hit by the loss of the raw food restaurants. There are even some extra offerings, including corporate workshops and wellness retreats. The classes also aimed at anyone who wants to learn to be a little healthier, just like the teachers, who themselves started transitioning to eating more living foods starting with "a little green juice here, a little smoothie there," according to the press release.
To get word out about the culinary academy – the phoenix rising from the ashes, so to speak – Belfadla suggested I try the dehydration class and write about it here on my blog. I'd learn to make raw crackers, burgers, granola, raw vegetable sautés, fruit leather and energy balls. Most classes normally cost $95 for three hours at the Centrale Culinaire shared kitchen space, which keeps class sizes small, and makes for more interaction with the teacher. There are also 1-hour options at the Supermarché La Moisson in Sainte Thérèse that go for $30 ("for curious foodies in a hurry").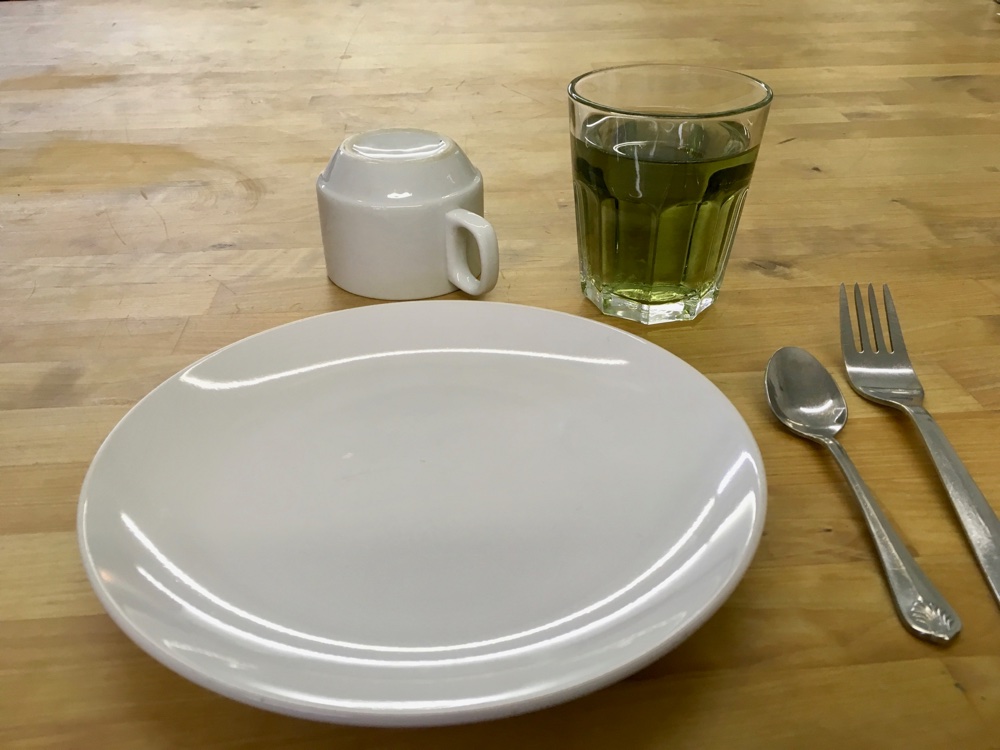 Our teacher, Jonathan, was a dehydrating pro. Why does he like using a dehydrator? Because he likes the textures you get from dehydrating – the crunchiness in the raw food world of chewiness and blended foods. He also loves that dehydrating saves you money by allowing you to preserve seasonal foods. He named off a list of foods that are great to dehydrate raw, foods that need to be cooked first and lots of examples of snacks, treats and meals. I own a dehydrator, as did everyone in the class (there were 6 of us), so I've already played around with dried fruits and vegan yogurts, but I haven't really broken out of the beginner level. This evening would be my escape.
THE CLASS
We started with a quick almond milk using soaked and dehydrated nuts. Then we used the almond pulp leftover after squeezing the milk through a nutmilk bag to make these energy balls, which we ate in a cup with the almond milk poured over top – breakfast for dinner. You can press the same batter (sprouted buckwheat groats, dried cranberries, date paste, spices, etc.) onto a dehydrator sheet, slice it in squares and make it into granola. Dehydrate it longer and you get sweet crackers.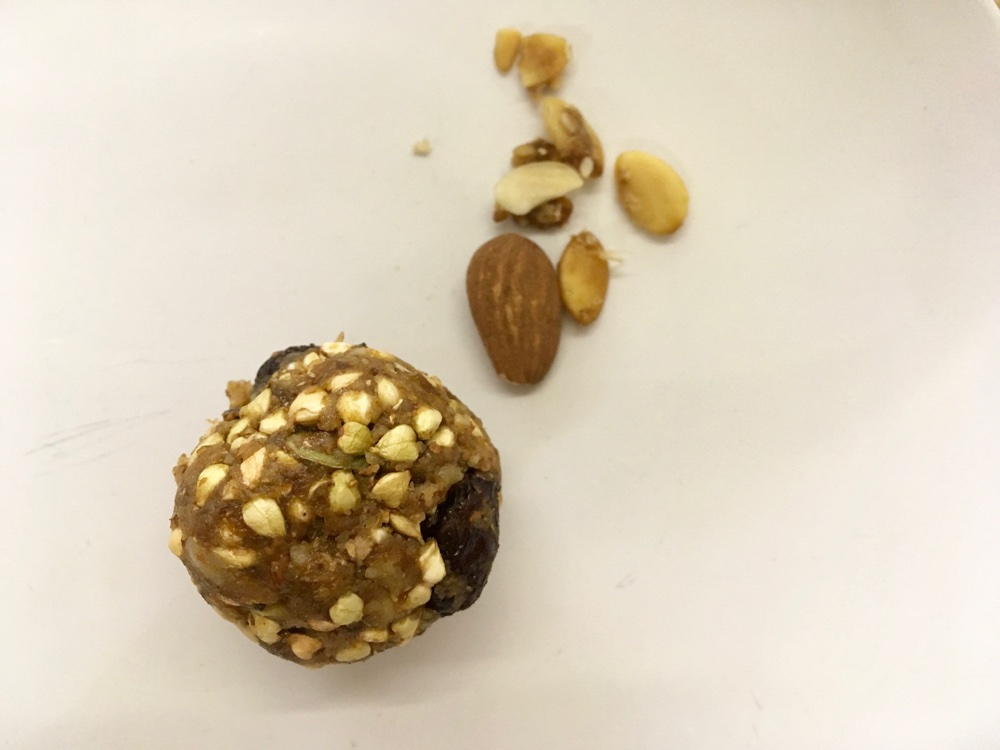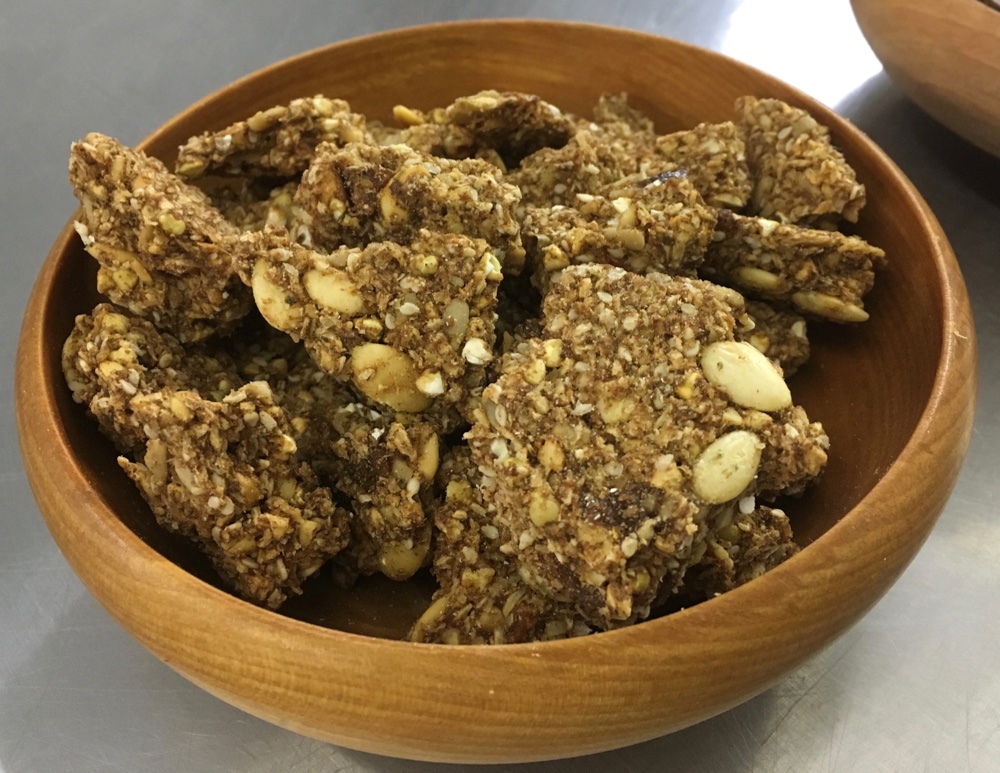 Then we went savoury and made dehydrated burgers using chopped red onion, red pepper, carrots, gluten free tamari, sundried tomatoes, chives, basil, mushrooms and flax seed to help it stick together with a little water.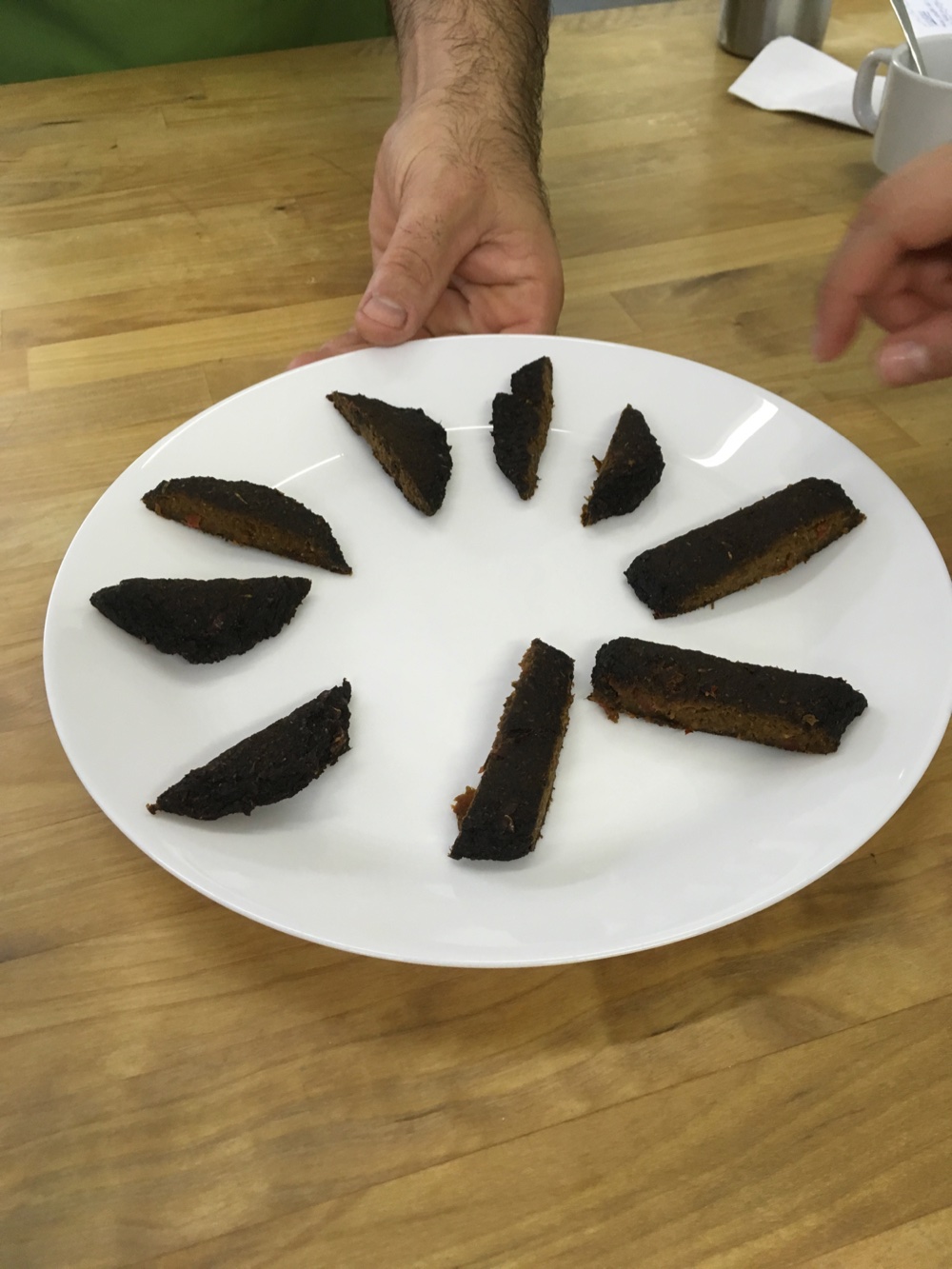 Jonathan had a sample ready to go. No need to wait hours and hours for them to dehydrate (though we also tasted the fresh batter). Other things we tasted were the onion crackers and living bread (you can use the same recipe and just dehydrate it longer for crackers) and a vegetable sauté.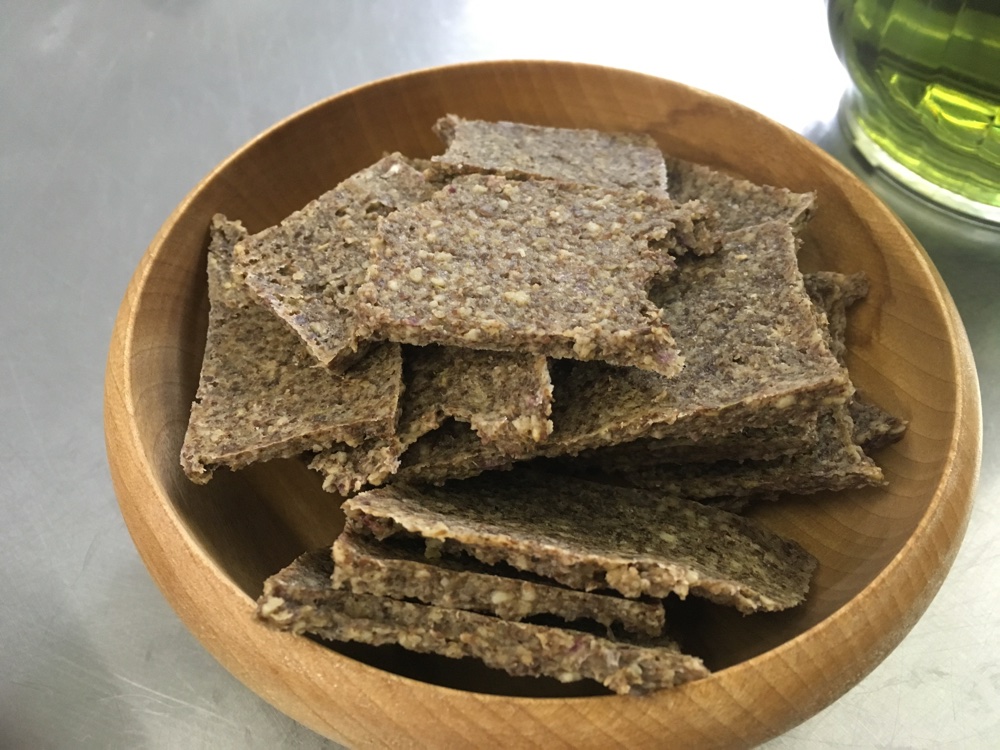 I'll say I've never had a sautéed veggies quite like that. They're just kind of warm and marinated. Jonathan used a sweet maple syrup, oil, tamari and apple cider vinegar dressing. For raw foodies who want to eat stir-fry but still raw, this is for you. For the rest of us, think of it as warm crudités.
The course felt long, and while we filled up on rich nut proteins, it wasn't a full meal. So I'd suggest eating before you go, and going with lots of dehydration questions. It's not a hands-on class, so you can take notes all you like. I definitely learned a lot about chia-flax blends and the necessity of oil to help dehydrated foods bend, and I came away with some ideas for raw dehydrated soups and stews you can make at home and take camping or hiking. Jonathan was very prepared with samples ready to serve and was efficient with (un-)cooking demos. The evening was very educational, and I feel prepared to start experimenting with my dehydrator using the class recipes and my own creations.
Would I do another course? Yes!
Here's what you need to know:
To book classes, go to the L'Académie Végétale website
Price: $30 or $95
Locations: Centrale Culinaire, Mile End Montreal or Supermarché La Moisson in Sainte Thérèse
Language: The class was given in French