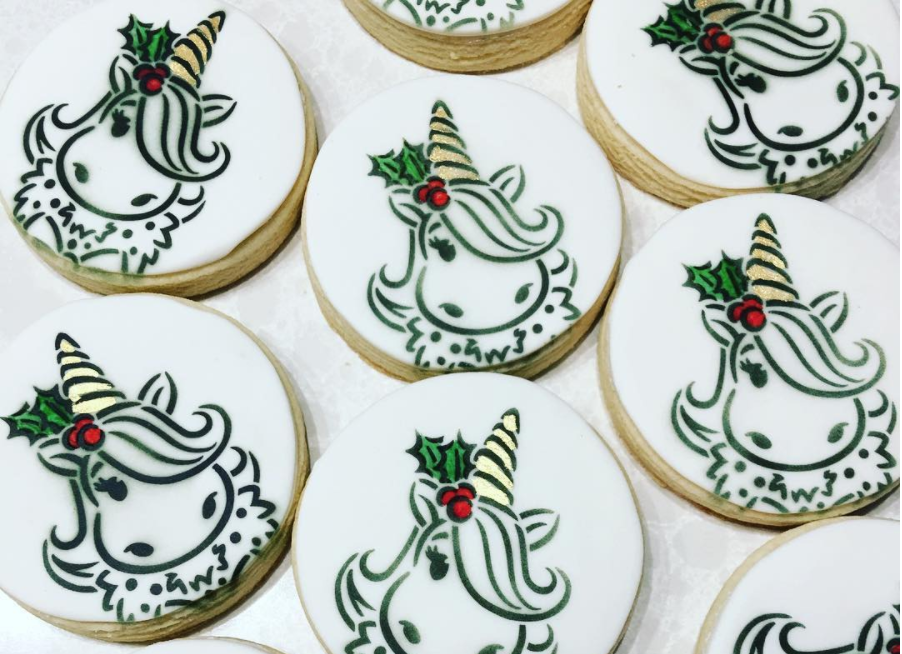 Want to gift something local and delicious this holiday season? Fortunately, Montreal has an awesome artisanal scene of jams, chocolates and other sweets – and "a ring to rule them all…and in the sweetness bind them"? (Aka an online boutique that sells all local foodie treats…too creepy an allusion? Too nerdy?) Point is it's going to be a delicious Christmas/Hanukkah/holiday season. These are my top picks by category, with some overlap:

Chocolates
Essence Frozen Chocolates: 'Tis the season for boxes of chocolate. These ones are unique in that they're filled with sherbet and wrapped in high quality, organic chocolate. There are no artificial flavours, colours or preservatives. The filling is called "sorbet" on the box, but it contains modified milk ingredients (making it a sherbet). It comes in mixed boxes of 16 for $15.99 and includes four flavours: raspberry, coconut, mango and strawberry-basil.
You can't put frozen chocolates under the tree – they'll melt! But you can gift them at a party and thereby force the host to open them right away : ) Or just eat them yourself! OR, maybe Santa knows how to open a freezer door? He's not that old, right?
Fun facts: Essence, the brand behind this treat, is known for its artisanal sorbets that go for about $8 a pint at local grocery stores. What I didn't know (besides the fact that the sorbets aren't dairy free) is that the founder of Essence Glacier fairly recently merged with three other Quebec ice cream makers (Bilboquet, Hudson Ice Cream and Solo Fruit) and is now called Top Glaciers inc. Their offices are on St-Urbain St. in Montreal and their products are a little more affordable than they used to be. Ah, efficiency.
Disclaimer: I was asked to review these by the company. I didn't receive any money for the review. The opinion is my own.
Where to buy them: Quebec Provigo, IGA, Metro and Rachelle-Béry stores. You can search for the closest store here.
Jams
L'Étagère Gourmande: Mouna Joulali started her jam-making business with a Facebook page and a monthly menu mostly sold to friends. Now she has a storefront at 4348 Clark in Montreal and has branched out into even more exotic flavours and sweets including ginger confit and pepper jam.
Where to buy them: 4348 rue Clark at her shop. Or at a handful of local fine foods stores and restaurants. You can now view her list of jams of the month on her website, along with a full list of ingredients. Her Moroccan background makes for some beautifully spiced and accented creations, including strawberry-orange blossom jam and raspberry-rose, which she suggests you pair with chocolate, foie gras or Mascarpone cheese. You can read my full write-up of her cool story and taste-test of her products here.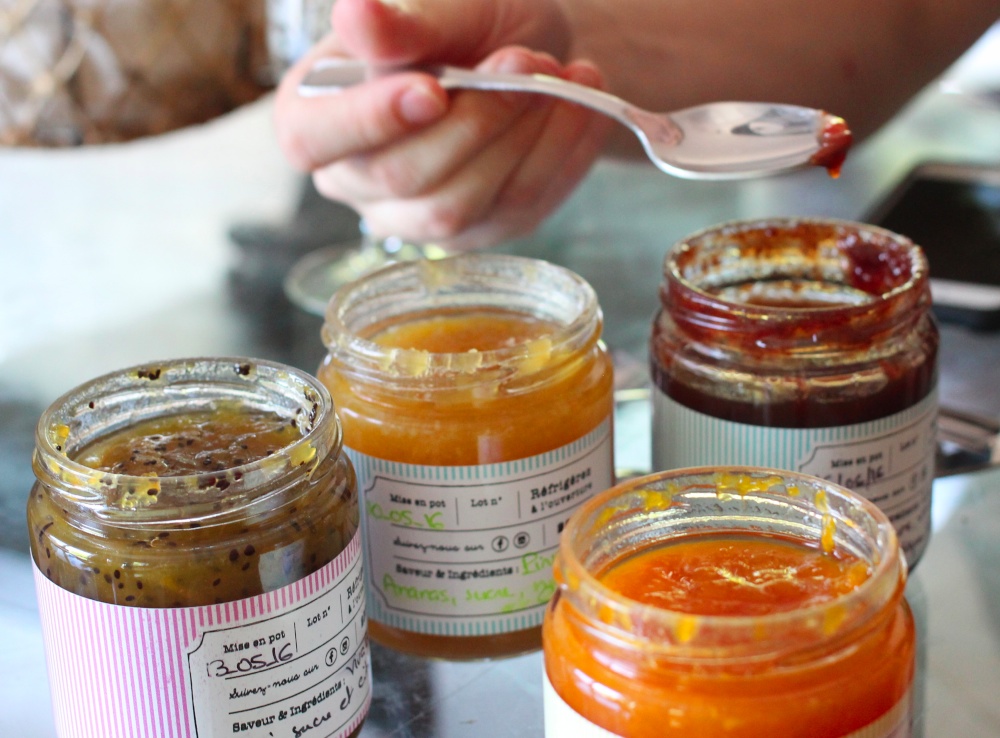 Bals Provisions: Crystal at Bals Provisions worked as a baker and pastry chef from more than 10 years before launching her line of preserves. What sets her apart is her partnerships with local Quebec farmers. She started with four products: Strawberry Balsamic jam, Blueberry Lime jam, "It's My Jam" (Rhubarb, Strawberry and Lemon jam) and her sugar-free Apple Butter. She keeps things low-sugar by using a citrus-based pectin, she writes on her website. Now she's branched out to pickled carrots, dills, mustard and ketchup, but her bestseller is always her signature chocolate-hazelnut sauce, which she calls "Boozatella" thanks to the glug of red wine that she adds.
Where to buy them: Online, special events and some stores around Montreal
Other Sweets
Dinette Nationale calls itself the one and only – and the smallest – artisanal sweets shop in Montreal. The translation is "confiserie" in French, so I'm going with sweets shop because they sell cookies, scones and pastries in addition to caramel lollipops, nougat, smoked tea meringues, marshmallows, jams, syrups, granola and caramel sauce.
Where to buy them: 1216 rue Gilford in Montreal or stores throughout Quebec. They also sell a little online through other marketplaces.

Les Minettes does a mix of jams like Quetsch plum as well as tarragon vinegar, confit cherry tomatoes, melon and Pastis coulis, grilled sweet and savoury nuts, cassis-chocolate-pear granola, olive, fig and fennel crackers, sweet-and-salty popcorn and gift packs for the morning (granola/marmalade) and happy hour (sweet pecans and almonds, crackers and onion confit). The two ladies behaind the brand are based out of Boisbriand.
Where to buy them: online and at some stores throughout Quebec. They also sell in a bunch of online boutiques across Canada.
Caramel Corn
Kingsley Desserts: When the photographer behind the gorgeous blog and Instagram feed Torontrealaise (a woman after my own heart in terms of branding – go on, sound out both of our blog names), Rachel Cheng says Stephanie Laichi of Kingsley Desserts makes the best caramel corn, I believe her. I also agree because I taste-tested the vegan caramel corn on Global Montreal Mornings earlier this year. It was my favourite of the three brands we sampled, and the only vegan one. Kingsley Desserts also makes vegan ice creams.
Where to buy them: At Salmigondis restaurant and Jean Talon Market (market in summer only), but if you ask really nice on the Kingsley Desserts contact page, Stephanie might ship them across Canada for you.
Macarons
Point G : "If I was given the salted caramel macarons from Point G for Christmas, I was always a happy girl…" wrote Emily Dunsmore, a former Montreal resident who now misses the gluten free wonder that is sweetened almond paste stuffed with flavoured buttercream or other buttery and creamy variations. Pointe G on Mont-Royal is a good option for a box of the treats, with flavours including caramel fleur de sel, coconut, raspberry-litchi, cherry, blueberry, maple taffy and chai.
Where to buy them: 1266 Mont-Royal Ave. East
Cookies
The Finer Cookie is a one-woman cookie operation our of Pointe St-Charles in Montreal. Kim is also a member of community garden and is a much better and experienced gardener than I am. So basically I'm jealous of her cookie decorating skills and her tomatoes. She sells in Canada and the US and can pump out enough cookies on demand for weddings, corporate events and parties. She does Deluxe, Swank and Posh Cookie samplers, which include her bestselling lemon macarons, orange truffles, bacon fat gingersnaps, maple madeleines, chocolate shortbread with malted milk buttercream and peanut butter sandwich cookies. She also has a gluten free set and some unique offerings including sour cherry amaretti, peppermint patties and Mexican molé cookies. 
Fun Fact: If you sign up for her free newsletter, you get a copy of her e-book of The Finer Cookies' 10 most popular cookie recipes.
Where to buy them: Through her website
Toute Sweet Cookies: When a guy who knows and cares a heck of a lot about scotch eggs, cheese sticks and lamb burgers gets behind a cookie place, I assume it's amazing. Turns out he's right, because this talented lady textures ,hand paints, airbrushes and pipes incredible fondant and royal icing designs onto her homemade sugar cookies. 
Where to buy them: Lydia sells through her Facebook and Instagram page.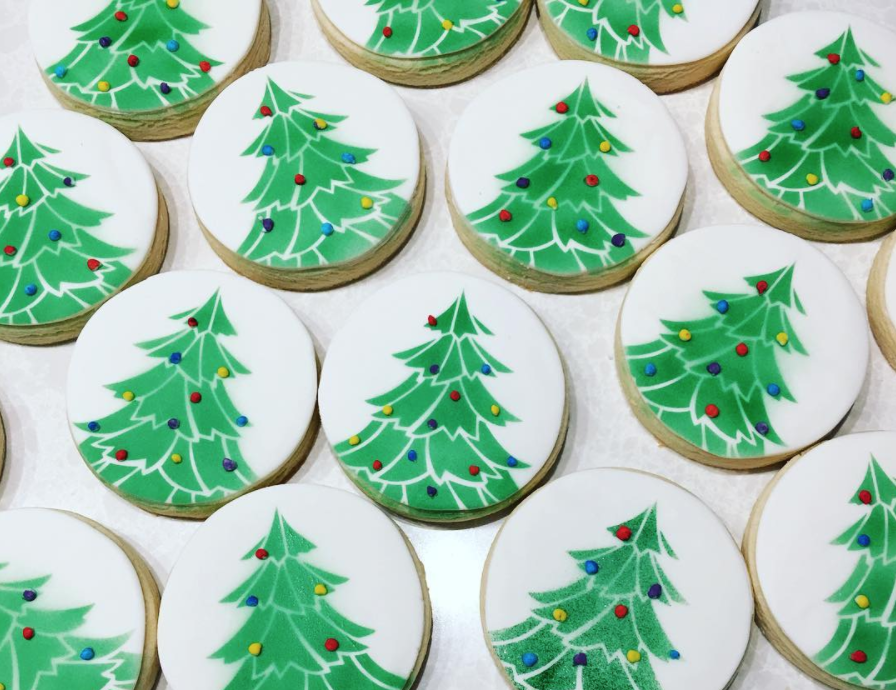 Cheese
U Main Kits let you make your own halloumi, mozzarella, ricotta, feta and vegan cheeses.
Where to buy them: Online, in stores around Montreal and Quebec City and at some Montreal Christmas markets and special events.
Online Marketplace
TasteBuds Boutique is for when you want to browse through products from a bunch of local companies at once. There are hot sauces, BBQ rubs, gourmet salts, popcorn, caramel, cookies, jerky, maple syrup, jams, syrups, oil, vinegars and even kitchen accessories like aprons and drinkware. They even let you search by region (as in where each product comes from in Quebec).
Fun fact: They have gift certificates.
Where to buy them: Online