For Part 2 in my 'How to cook seal' adventure, I decided to make ribs. It wasn't that hard a decision since the guy at The Fish Depot in downtown St. John's, NL only had seal cubes and seal ribs. I'd used the cubes to make meatballs, so now it was time to make ribs. I used a BBQ rub, baked them and served them with a homemade BBQ sauce.
They were awful. The sauce was awesome, though (1 can of crushed tomatoes with some organic cane sugar, tomato paste, chili powder, black pepper, rice wine vinegar, cinnamon, nutmeg and salt cooked down until thick).
There's so little meat on them that you spend all your time chewing sinews between the bones. The meat was tough and dry because it's so lean. These were not pork ribs, where the exterior fat caramelized into a crispy exterior.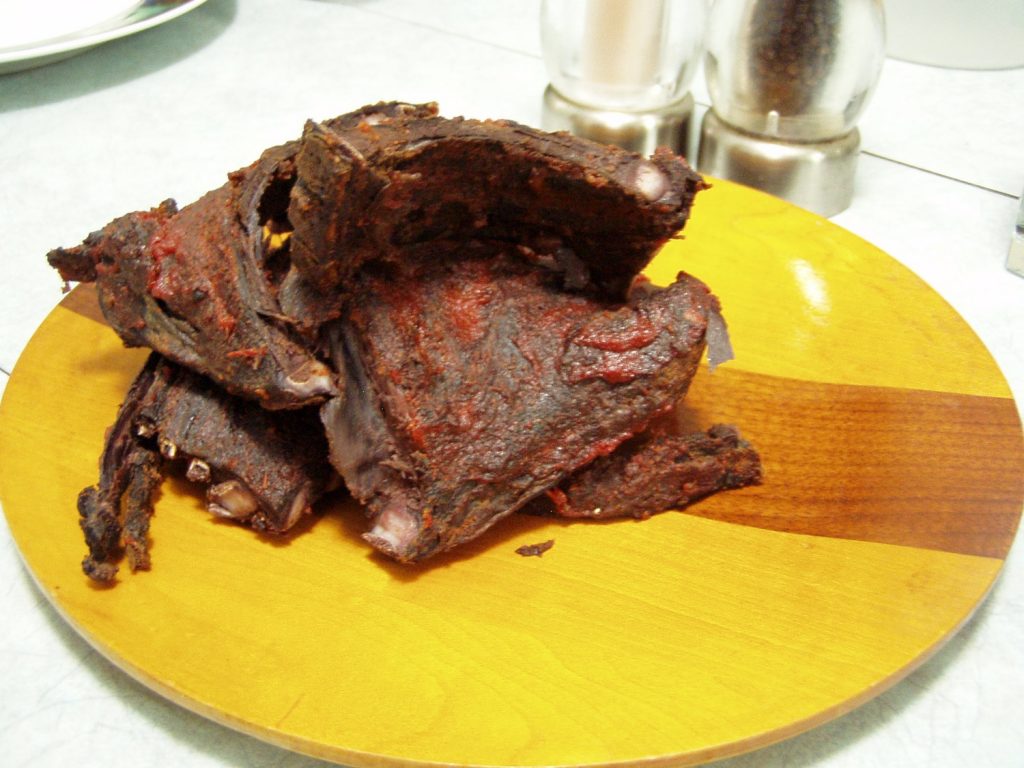 That's why I made a second version braised in sweet soy sauce. That was much better. The meat was more tender, the sauce was again delicious and this time some of the tendons broke down in the slow-braising. It's still not a winner, and I'm not going to give you the recipe, but here's the original recipe I used, except with short ribs instead of seal. With short ribs, it's supposed to be the best ribs recipe of all time. This version, with seal, was not.
On to Part 3!