Multiculturiosity offers three-hour canning and cooking classes in Montreal. Learn to make your own strawberry jam and dill pickles; gluten-free and lactose-free desserts; or Vegetarian Indian meals. Prices starting from $20 per person. Custom menus, flexible class times, and corporate packages available. Minimum of 3 participants per class. For more information or to register contact Amie at watson.amie at gmail.com.
Sample Classes: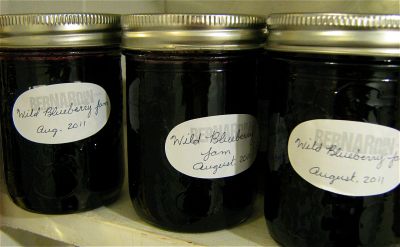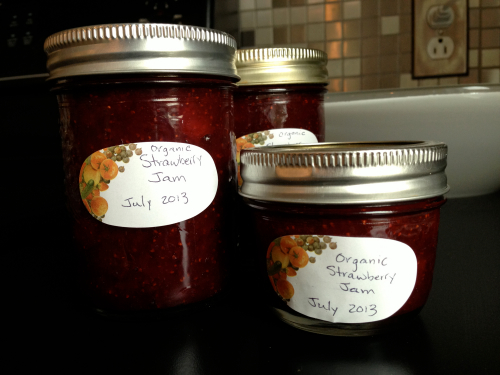 Canning 101
Menu:
Wild Blueberry Jam
Simple dill pickles
Description: This hands-on workshop teaches you all you need to know to start canning, from sterilizing jars to rapid-boiling fruit to preserve flavour. Recipes are tried and tested and all materials are provided. Participants leave with one jar of wild blueberry jam.
Optional lunch included: local duck rillettes, fois gras, Quebec sheep's milk cheese, homemade pickles, homemade preserves, baguette, and fresh fruit with Quebec sparkling apple cider (alcoholic or non-alcoholic).
Price: $20/person without lunch, $45/person with lunch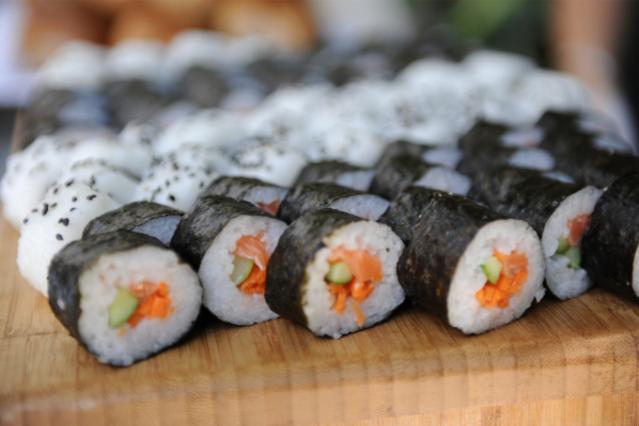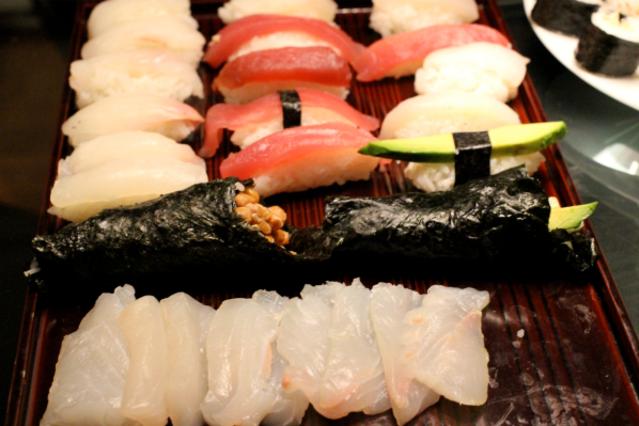 Sushi 101
California roll maki with fresh crab, avocado and cucumber
Local Nordic shrimp handrolls
Smoked Pacific salmon nigiri
$50/person. ($55 with nigori sake)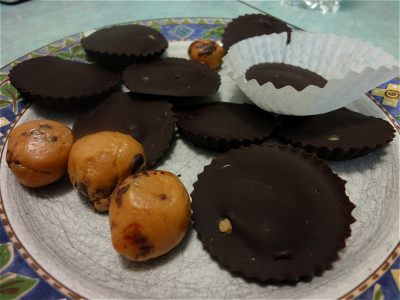 Description: Who says gluten-free is no fun? Learn to create fluffy cakes, creamy, almond or coconut milk custards and frostings, and better-than-Reese's peanut butter cups. Simple, decadent desserts using high quality ingredients that balance health with sweet, gourmet pleasures. Participants leave with recipes and a full stomach.
Price: $50/person including a glass of sparkling wine and chocolate peanut butter cups to go.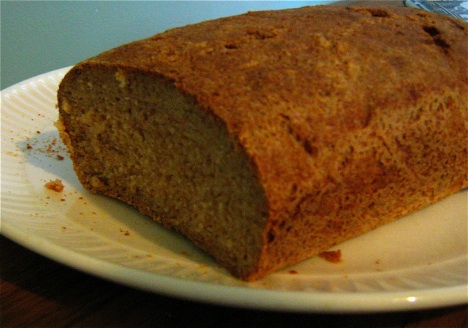 Healthy Vegetarian Indian Cooking: The Art of Spices
Menu: Yellow Chana Dal with Curry Leaves and Fenugreek
Perfect Basmati Rice
Indian Spinach Saag with Mustard Seeds and Asafoetida
Cauliflower Masala with Tomatoes and Coriander
Raita with Cucumber and Toasted Cumin
Fresh Fruit Chaat with Mango Nectar, Mint and Masala Spices

Description: Discover Indian home cooking like you won't find in restaurants. Indian cuisine doesn't have to be heavy. Tending more toward southern Indian flavours, participants will discover the secrets of toasted and ground whole spices, sweet and savoury lentils, karhai-sautéed vegetables and the lightness of mangoes and curry leaves.
Price: $45/person.
Sustainable Fish:
Roasted wild Pacific salmon with vanilla-apple vinaigrette
Roasted cauliflower with apples, sweet onion, and Quebec thyme
Arugula and tomato salad with balsamic vinaigrette
Gluten-free Pouding Chomeur
$55/person ($60 with white wine pairing)
(substitute seared scallops for the salmon for the same price)
The French do it Better
Artichokes à la Provencale
Coq au Vin
Gluten-free apple crumble
$50/person (red wine pairing included)
BBQ
Lime margaritas
Bison Burgers with homemade buns and sweet tomato ketchup
Pan-roasted asparagus or grilled zucchini with garlic and thyme
Gluten-free oatmeal-raisin cookies (with quinoa flakes, not oats)
$45/person without alcohol ($50 with alcohol)
Mediterranean
Moroccan chicken tajine with preserved lemon, olives, and dried fruit
Italian stacked vegetable tian
Greek honey-sesame cookies
$45/person ($50 with Greek wine pairing)